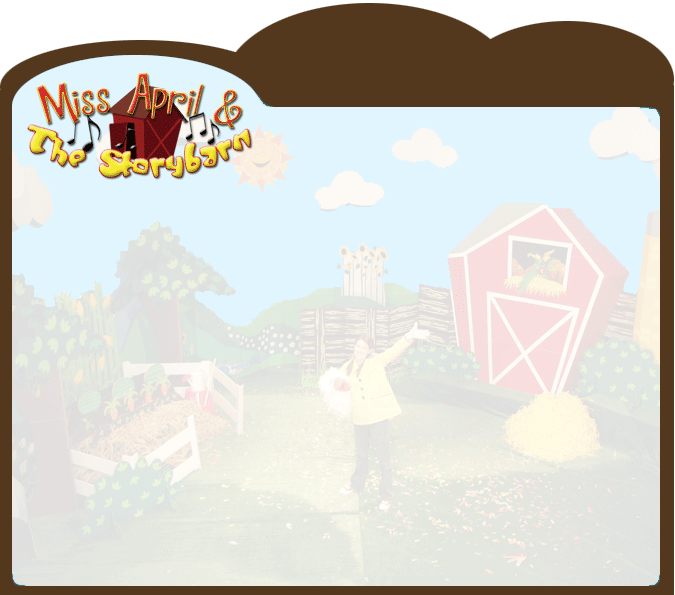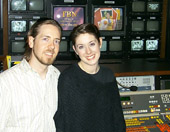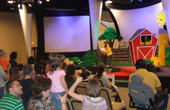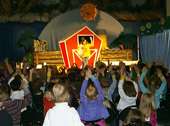 Miss April and the Storybarn is an exciting preschool stage show with fun puppet characters, songs and scriptures, your kids will love their time on the farm. 

April Snook (Miss April) grew up in a family of children's ministers, traveling the country doing kid's crusades and summer camps. In 2000 the character Miss April was developed into a preschool stage show incorporating original music, fun lessons and a 23' bright colored farm.

April and husband Danny, have three wonderful children who are a continual source of inspiration and the motivation to continue producing word based Christian entertainment. 

Available for family concerts, "mommy and me events" or within your scheduled services 

all images copryright April Snook 2008

For more information on booking Miss April and the Storybarn please email us or call 972.228.0199

Miss April and the Storybarn is based out of Dallas, Texas and coming to a town near you...

"Miss April captured the children's attention and imagination as she shared God's love through simple songs and storytelling.  We always look forward to having her back again!" 

Nickie Bartlett

Minister to Preschool

Prestonwood Baptist Church, Plano TX

"our children absolutely loved it!  They were fed the Word and had a grand time, "down on the farm".  Our parents and teachers really enjoyed the show too,"

Belinda Jenkins

Preschool Ministry Asst. -- Special Events

First Baptist Church, Woodstock GA